Welcome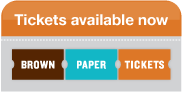 Welcome to Naughty Secret Productions. Our first production will be for the Los Alamos Little Theatre's New Year's Eve show at the end of 2013 and the first two weekends in January 2014 called "Nana's Naughty Knickers," by Katherine DiSavino. Posters and flyers for the event are now available on this site (see promotional materials link below).
From Nana's Naughty Producer:
To all cast and crew: please plan to show up at the theatre at 6:00 p.m. on Tuesday, Dec. 31 for costumes, hair, and make-up as necessary. The time has come for our opening night! Break a leg everyone!
Upcoming Important Dates and Links about the Show
Synopsis of Nana's Naughty Knickers
by Katherine DiSavino
Sylvia Charles is an 80-something, young-at-heart grandmother living in a rent-controlled apartment in New York City. Her granddaughter, Bridget, has come to stay with Sylvia for the summer while she works on her law degree. Unbeknownst to anyone, other than clientele, Sylvia has been running an illegal underground lingerie business called "Saucy Slips, etc." out of her apartment for the past six years. Her landlord is sure something "fishy" is going on in this aprartment, and he has been searching for years for a way to evict Sylvia from the apartment. He is losing money on the rent and could easily get four times what Sylvia pays per month, but the rent control agreement keeps her rent low.
A new policeman on the NYPD force, Tom, has befriended Sylvia and is also interested in getting to know Bridget better. We first meet Tom as he is helping Bridget move her boxes in, and he cuts her some slack for double-parking in the street. Sylvia struggles to keep her secret, but it is getting harder and harder to keep things under wrap. Meanwhile, UPS delivers a series of boxes meant for "Saucy Lips" rather than "Saucy Slips," and Sylvia does her best to hide all the items before Bridget and Sylvia's best friend, Vera, learn about her ruse. Several secret compartments built into the apartment have hidden her wares up until now, but as the story unfolds and Sylvia's activities are slowly discovered by Vera and Bridget, they must do their best to keep things a secret, especially from the policeman and the landlord. Bridget fears that the illegal operation will land someone in jail. And what would happen if the landlord learned of this illegal operation? Sylvia would surely lose her rent-controlled apartment!
Can Sylvia keep things together in the face of all this chaos? Come to the production of Nana's Naughty Knickers to find out!
Nana's Naughty Knickers is produced
by special arrangement with Samuel French, Inc.
Nana's Naughty Knickers was originally produced
at the Rainbow Dinner Theatre
in Pennsylvania in the Spring of 2010.